In a world where people stop aging past the age of 25 and time has become the new form of currency, Will Salas (
Justin Timberlake
) and Sylvia Weis (
Amanda Seyfried
) team up to fight against a system that sees the world's richest people live forever while the working poor die young.
"It's a child of Gattaca," the director said, describing the movie. In addition to the 1997 Ethan Hawke starrer, Niccol's wrote The Truman Show.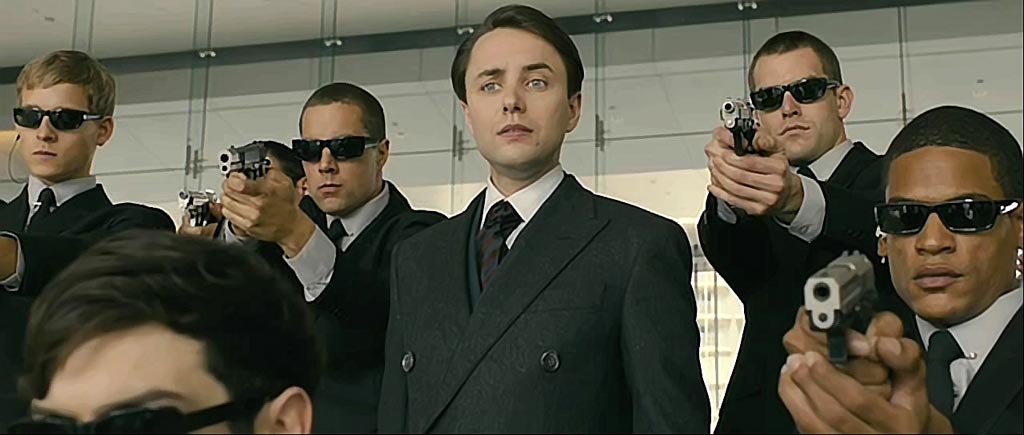 The movie also stars
Cillian Murphy, Olivia Wilde, Alex Pettyfer, Johnny Galecki, Matt Bomer
, and
Vincent Kartheiser
.
"
In Time
", originally titled
Now
and also
I'm.mortal
at one point, opens October 28th.
This soundtrack mark the first colaboration between
Craig Armstrong
with Niccol.
Tracklisting
01. In Time Main Theme [01:35]
02. Lost Century [01:58]
03. Dawn in Dayton [01:26]
04. The Cost of Living [01:40]
05. Mother's Run [02:55]
06. Zones of Time [02:11]
07. Welcome to New Greenwich [01:11]
08. Waking Up in Time [00:45]
09. An Hour Ahead [00:52]
10. Ocean [01:33]
11. Abduction [02:24]
12. Whatever We Have To [02:37]
13. Mother's Dress [00:45]
14. Clock Watching [02:25]
15. Sylvia Shoots [02:08]
16. Backseat Love [01:38]
17. Giving It Away [01:12]
18. Rooftop Chase [02:52]
19. You Saved My Life [01:07]
20. Surrender [01:53]
21. To Be Immortal [01:53]
22. Leaving the Zone [01:31]
23. In Time Choral Theme [03:20]
24. There's Still Time [00:45]
25. In Time Main Theme (Orchestral) [02:24]
Enjoy