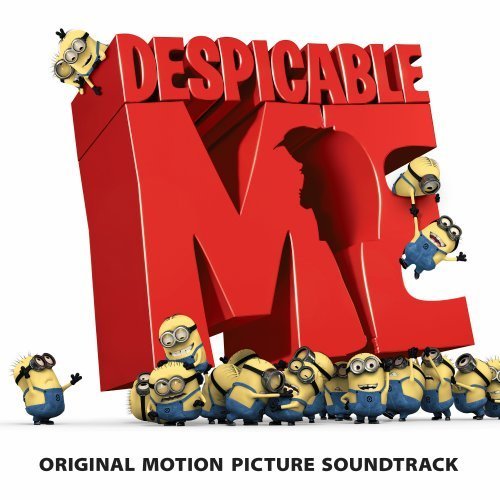 The 'Despicable Me' soundtrack features a lot of writing, production, and new songs from Pharrell Williams, who also co-produced the movie's score with the legendary Hans Zimmer. Perhaps Clearly the most interesting of the bundle comes courtesy of 'The Minions', who I believe are the little critters you see above. In "Minion Mambo", Lupe writes and performs as 'The Minions' and his voice is then modified to be their high-pitch. Amidst the rhyming is some singing from Pharrell, which makes for a unique track to say the least. The lyrics are pretty clever if you pay attention closely, but it's not quite the collabo you are expecting. Pharrell continues the singing in the trio of solo tracks available below, also for the movie. "Rocket's Theme" is the simplest and my favorite of those three. Finally, Robin Thicke contributes his musical stylings on "My Life", which is another nice upbeat record that matches the theme of all of the tracks in the post.
In a happy suburban neighborhood surrounded by white picket fences with flowering rose bushes, sits a black house with a dead lawn. Unbeknownst to the neighbors, hidden beneath this home is a vast secret hideout. Surrounded by a small army of minions, we discover Gru (voiced by Steve Carell), planning the biggest heist in the history of the world. He is going to steal the moon (Yes, the moon!) in Universal's new 3-D CGI feature, Despicable Me.
Gru delights in all things wicked. Armed with his arsenal of shrink rays, freeze rays and battle-ready vehicles for land and air, he vanquishes all who stand in his way. Until the day he encounters the immense will of three little orphaned girls who look at him and see something that no one else has ever seen: a potential Dad.
The world's (second) greatest villain has just met his greatest challenge: three little girls named Margo, Edith and Agnes. www.despicable.me
Track list
01 – Pharrell – Despicable Me (The Neptunes)
02 – Pharrell – Fun, Fun, Fun (The Neptunes)
03 – Destinee & Paris – I'm On A Roll (The Neptunes)
04 – The Minions – Minion Mambo feat. Pharrell (Co. Written By Lupe Fiasco) (The Neptunes)
05 – The Sylvers – Boogie Fever (Freddie Perren)
06 – Robin Thicke – My Life (The Neptunes)
07 – Pharrell – Prettiest Girls (The Neptunes)
08 – Pharrell – Rocket's Theme (The Neptunes)
09 – The Bee Gee's – You Should Be Dancing (Albhy Galuten)
10 – Agnes – The Unicorn Song (The Neptunes)
Product Details
* Original Release Date: July 6, 2010
* Release Date: July 6, 2010
* Label: The Neptunes
* Copyright: (C) 2010 Star Trak, LLC
* Total Length: 35:04
Enjoy and have a nice day.