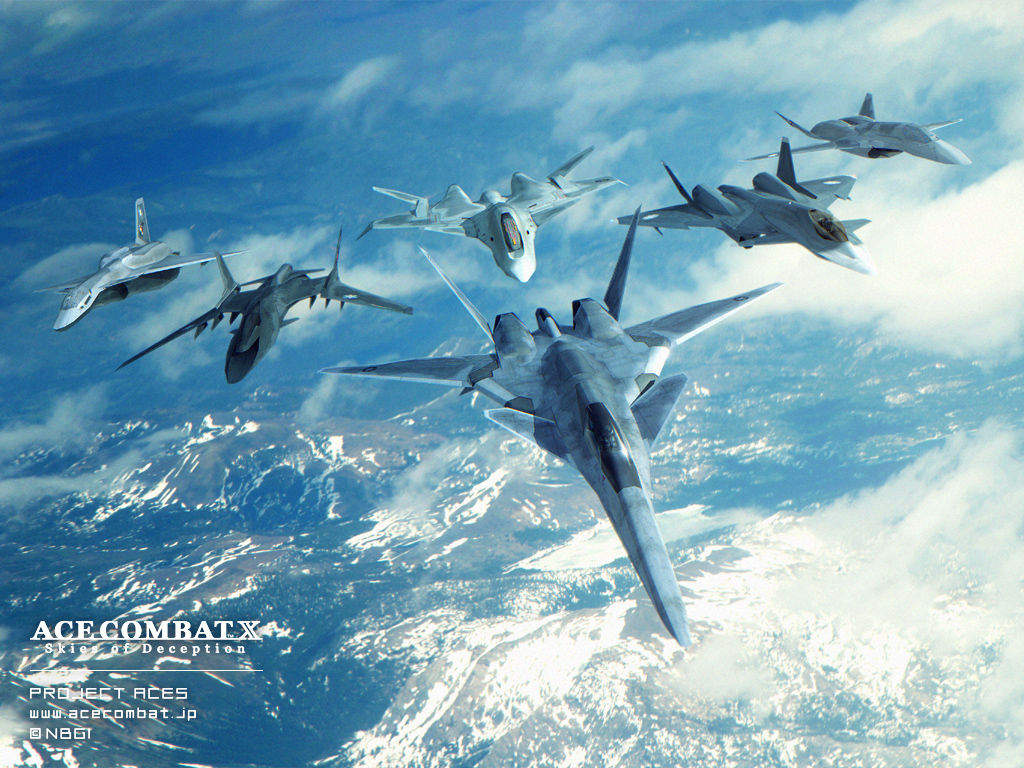 The intense aerial shooter will set the skies alight across Europe on October 14th 2011. Alongside the release date, the European pre-order program was also announced, with details about the incredible limited edition fans can get their hands on.
Fans who pre-order Ace Combat Assault Horizon for Xbox 360 or PS3 at participating European retailers, will guarantee themselves a copy of the European Limited Edition while stocks last, loaded with exclusive content. Packed in a battle-ready steel case, the Limited Edition contains the game DVD, the original soundtrack on CD, a notebook signed by the development team at Project Aces, plus a card to download an exclusive playable aircraft. And all this for the same price as the standard retail edition.
Developed by the Project Aces team at Namco Bandai Games in Japan, Ace Combat Assault Horizon brings a new intensity to the franchise, escalating combat to the next level with aircraft that are literally torn apart, spewing oil and debris across the sky.
Music composed by
Keiki Kobayashi
,
Rio Hamamoto
,
Hiroshi Okubo
,
Norihiko Hibino
is great intend for game music with military like rhythms while you are on the mission. Here we got two version with 3CDs and other one only 1CD and limited soundtrack with FLAC. Enjoy.
Track listing
Disc 1
01. "REBIRTH" From Sand Storm
02. Inferno
03. Town Of Fiction
04. Spooky
05. Tower, Respond
06. Blue On Blue
07. Mayday
08. Driven
09. Rush
10. Beyond The Canal
11. Hangar Bay #1
Disc 2
01. Dogfight
02. Paint
03. Pipeline
04. White Devil
05. Naval Warfare
06. Infiltrator
07. Undercover
08. Launch
09. Eyes
10. Moscow
11. Keep Alive
12. Shall Defend
13. Refrain
Disc 3
01. Hangar Bay #2
02. Deja vu
03. Fight Back
04. Home Front
05. Fighter
06. Over There
07. Decisive Battle
08. Mrs. Krista Yoslav
09. Hurricane
10. Horizon
11. Release
12. His Repose
13. Gotta Stay Fly
14. Dying Echoes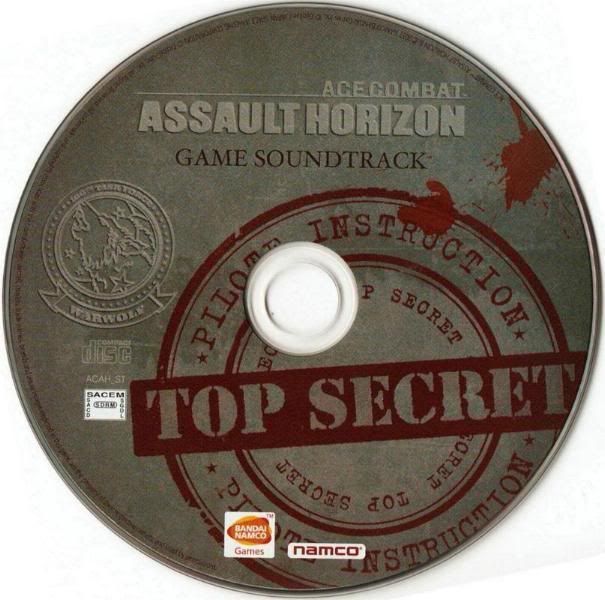 Track list of limited soundtrack which had only 14 tracks
01-Rebirth from Sand Storm
02-Inferno
03-Town of Fiction
04-Spooky
05-Blue on Blue
06-Mrs. Krista Yoslav
07-Rush
08-Beyond the Canal
09-Pipeline
10-Launch
11-Dogfight
12-Release
13-Horizon
14-Gotta Stay Fly
Enjoy with FLAC if you like.